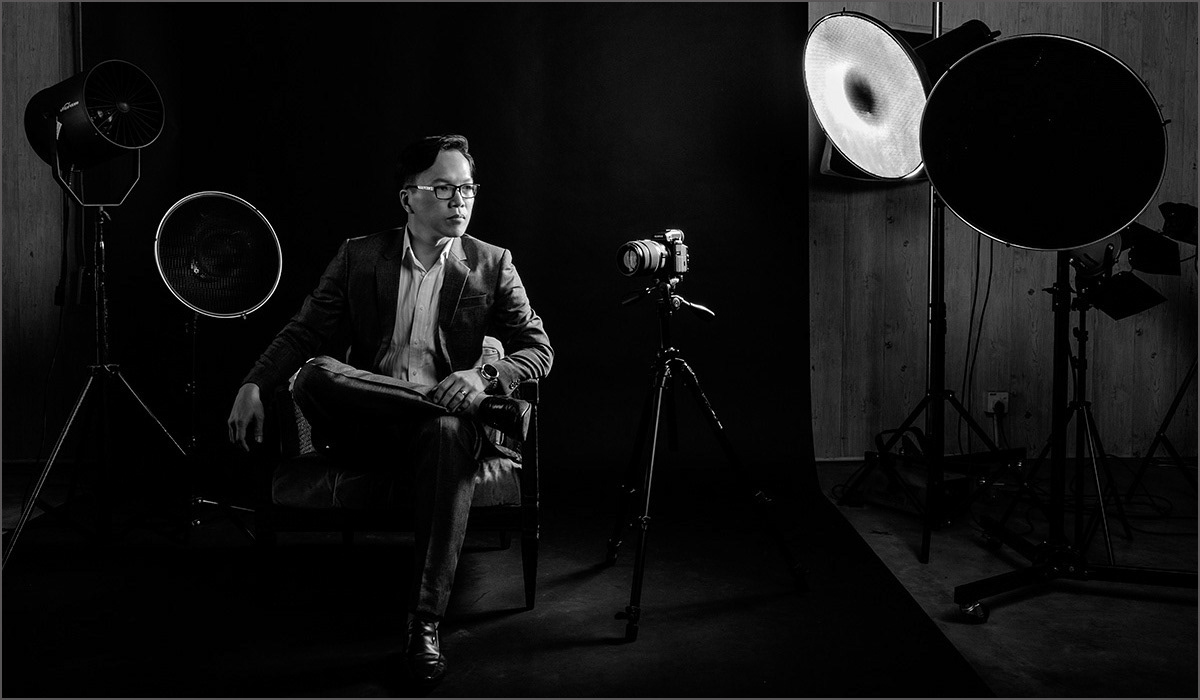 Joie started creating his own world of photos when he was still wearing his high school uniform. Simply but deeply into exploring the different possibilities of getting the best angles in human portraiture has got him helplessly in love to speak his mind with images. But he never made it a career until his early 30s. Began as a freelance wedding photographer, he finally decided to dive into the world of fashion to embrace his uncontainable desire for conceptual photography. Being one of the major fashion photographers in Malaysia, he transforms ideas and stories into still visuals. His covers for BACKSTAGE PROFESSIONAL is probably the best-spoken example in stylish, trendy and, probably one of a kind fashion photography. He has had twice solo photography exhibitions, one of them was immediately fully bought out.
His fashion and beauty photography journey has so far covered top models and celebrities such as Amber Chia, Chris Tong Bing Yu, Cheryl Lee Xin Yi, Yeo Yann Yann and many more.
He founded Allspire Photography back in 2009 and apart from clicking camera shutters for printed medias, with the aim to produce more inspiring photos, Joie incorporated his other passions – contemporary dance and stage lighting design, into projecting the true beauty of stage performance. He was trained as a contemporary dancer with the Penang's first contemporary dance company – Penang Dance Station, and later a stage lighting designer.
His well-known ability in capturing the awe-inspiring moments on the stage is the reason being the selected media partner for GEORGE TOWN FESTIVAL for 3 consecutive years and TROPFEST SEA in 2014. This year, being appointed as the only official photographer for the opening scene of BEIJING DANCE FESTIVAL has marked another milestone in his photography career. With his fond passion and heavy involvement in performing arts and stage lighting design, he integrates emotions and movements and freezes them well amazingly. He has seized countless split seconds and transformed them into breath-taking moments for internationally renowned dance performances by Akram Khan, Sidi Larbi, Shaun Parker, Riki Von Valken, Yuko Kawamoto and Aida Redza.

With his photography skills, passion and visions, he now represents Malaysia as the brand spokesperson, professional ambassador of FUJIFILM, the X-Photographer.