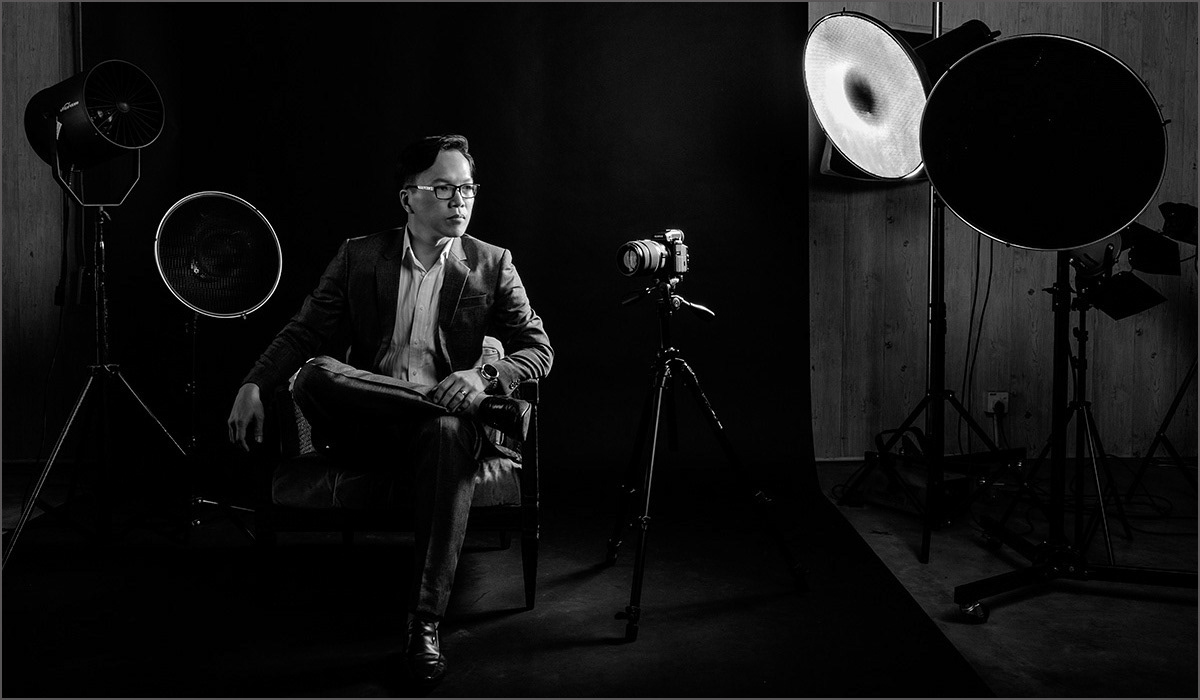 Joie started creating his world of images when he was still in his teen age. Simply but deeply into exploring the different possibilities of getting the best angles in human portraiture got him helplessly in love to speak his mind with images.
But he never made that a career until his early 30s when he kicked start as a freelance wedding photographer and dived into the fashion world soon after that.
His uncontainable desire for conceptual photography is one of the reasons in founding Allspire Photography in 2009. As one of the major fashion photographers in Malaysia, he transforms ideas and stories into still visuals. His covers for BACKSTAGE PROFESSIONAL is probably the best-spoken example in stylish, trendy and probably one of a kind, fashion photography where he's worked with numerous local and international top models & celebrities including Amber Chia, Chris Tong Bing Yu, Cheryl Lee Xin Yi, Yeo Yann Yann and many more.
Twice of his solo photography exhibitions, namely Laughing Penang and Imaginarium, have captivated and impressed audiences from around the world, where one was instantly exclusively owned by the Ministry of Tourism, Malaysia.
With outstanding works he expands his horizon and incorporates his other passions – contemporary dance where he was a trained contemporary dancer with the Penang's first contemporary dance company – Penang Dance Station, and stage lighting design, into bringing image projection to a whole new level.
His well-known ability in capturing the awe-inspiring moments on the stage was why he's the preferred media partner for GEORGE TOWN FESTIVAL for 3 consecutive years and TROPFEST SEA in 2014. In 2016, his appointment as the sole official photographer for the opening scene of BEIJING DANCE FESTIVAL marked another milestone. With his fond passion and heavy involvement in performing arts and stage lighting design, he integrates emotions and movements and freezes them well amazingly. He has seized countless split seconds and transformed them into breath-taking moments for internationally renowned dance performances by Akram Khan, Sidi Larbi, Shaun Parker, Riki Von Valken, Yuko Kawamoto and Aida Redza.
His undoubtedly inspiring images, skills, passion and visions to continue bringing photography to new heights has received FUJIFILM Malaysia's recognition – the brand professional category spoke-person, the
X-Photographer
. In 2019, he is being selected and featured as
world 100 X-Photographers by Fujifilm Global
.